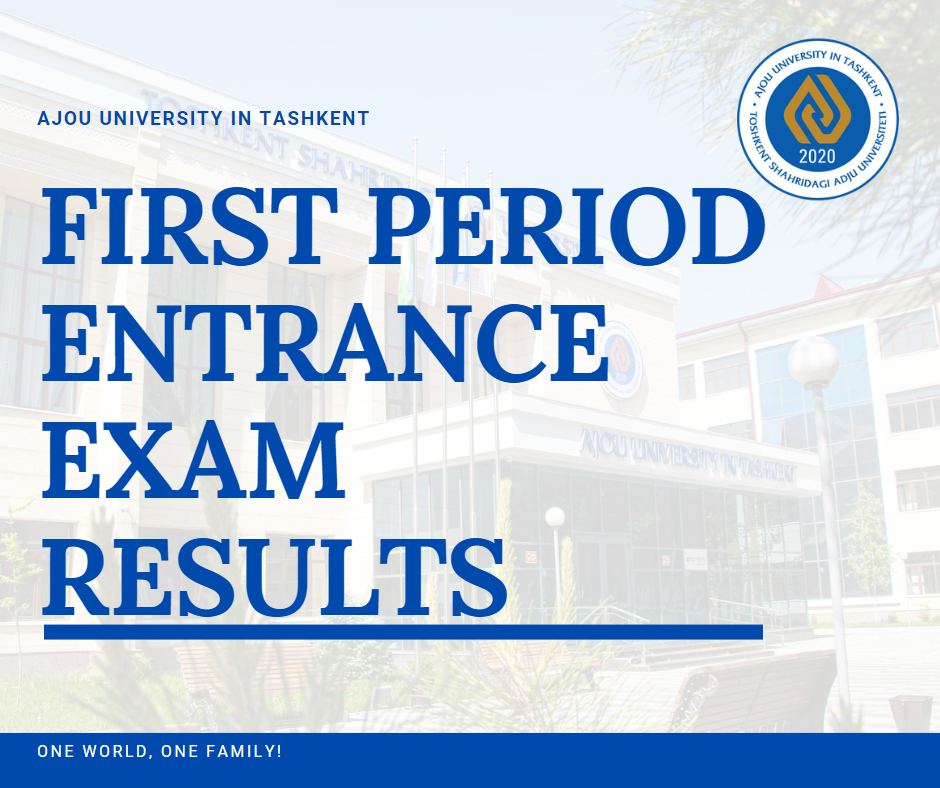 FIRST PERIOD ENTRANCE EXAM RESULTS
FIRST PERIOD ENTRANCE EXAM RESULTS
The results of the first period entrance exam to Ajou University in Tashkent were officially confirmed today by Ajou University (South Korea).
Our call-center operators will contact all admitted applicants, and they will also receive an SMS-message that they were admitted to their phone.
Successful local candidates need to come to the AUT campus until June 21 to sign their contracts.
Required Document List:
- Copy of passport or residence permit (2 copies)
- Copy of Diploma and transcript from Lyceum/college/high school or verification certificate including enrollment certificate from lyceum/college/high school
-Electronic photo taken within last 3 months-3.5cm * 4.5cm
- Official English proficiency test certificate IELTS (5.0) or higher or equivalent (if available)
- Copy of Military ID or certificate of enlistment (for men only).