Greetings from the Rector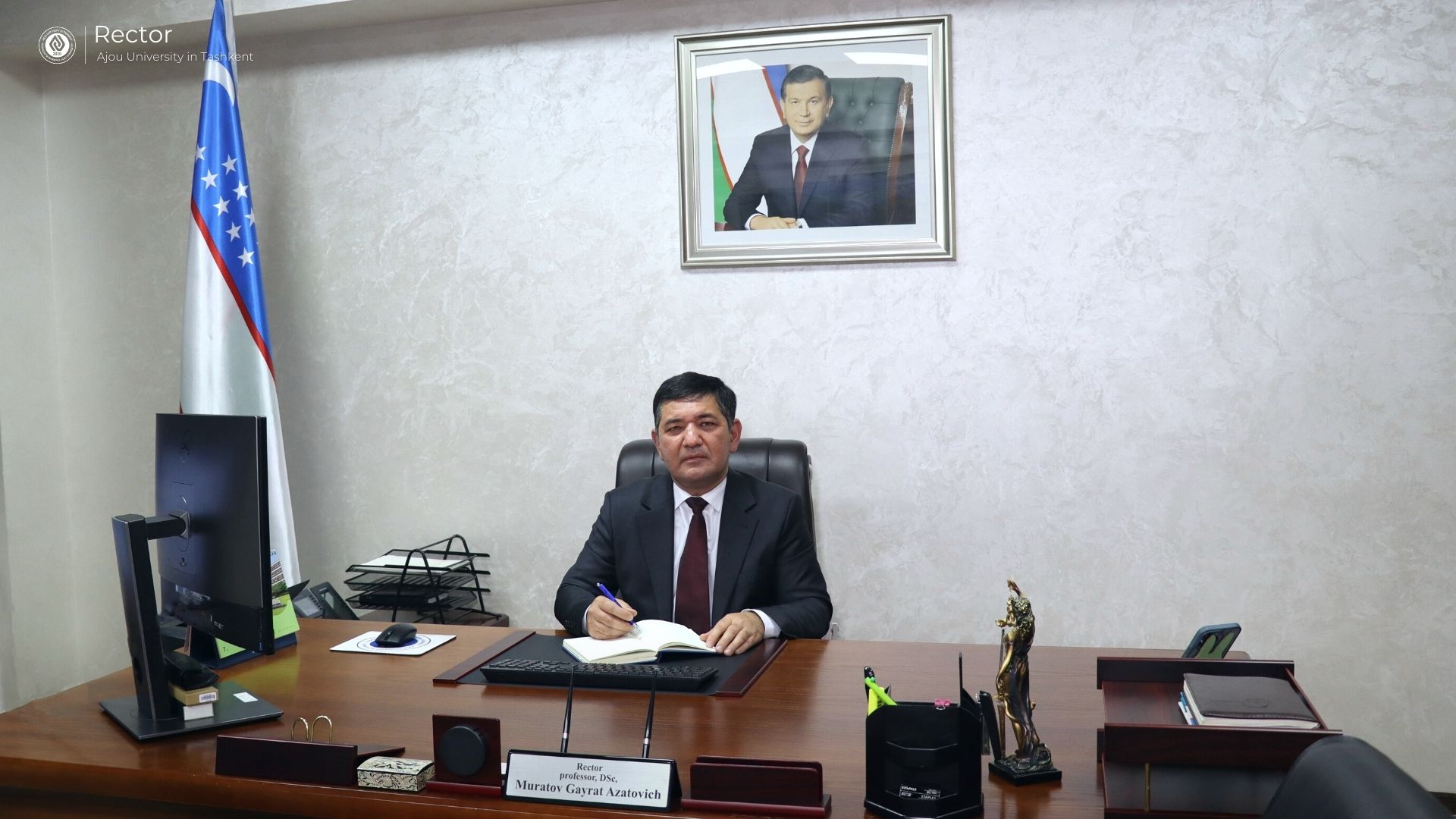 Dear colleagues and students!
First of all, let me welcome all of you on behalf of Ajou University in Tashkent. Over the times Ajou University in the Republic of Korea has become one of the leading universities in the country. The university has trained thousands of highly qualified specialists who work successfully all around the world. Ajou University graduates make splendid careers at organizations whose activities relate to Engineering, IT, Medical Sciences, Business, and International Studies. Ajou University is widely recognized for its innovative international programs and strong support for international students and has collaborative partnerships with over 322 universities in 65 countries.
Ajou University in Tashkent (AUT) was established in 2020 in cooperation with Ajou University (Republic of Korea) on the basis of the Decree of the President of Uzbekistan "On the establishment of Ajou University in Tashkent city" No. PP-4041, November 30th, 2018.
Ajou University in Tashkent provides students and staff with modern sport and leisure facilities, multimedia lecture halls, labs, library, dormitory, comfortable canteen, parking, and numerous other opportunities.
Upon graduation, the university graduates receive an international diploma from Ajou University in the Republic of Korea, which is recognized anywhere in the world and gives more opportunities for career growth on a global scale.
You will be greatly satisfied with your choice of studies and we are confident that we are offering great possibilities to you and your parents in your career choices.
Our doors are always open to you!
Welcome to Ajou University in Tashkent!
Rector of AUT
Professor, DSc. Gayrat Muratov