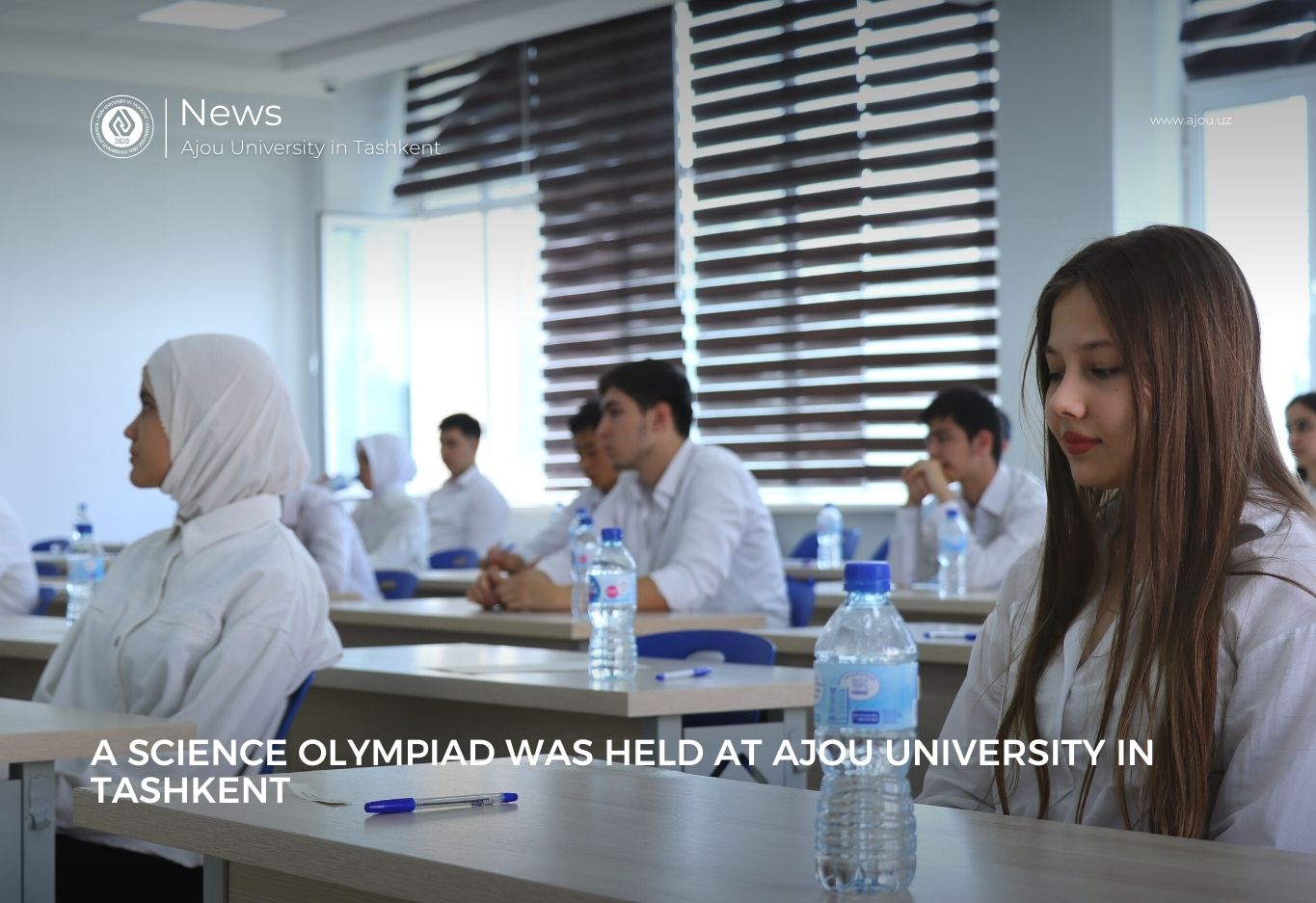 A science Olympiad was held at Ajou University in Tashkent
A science Olympiad was held at Ajou University in Tashkent
On May 13, 2023, the Science Olympiad was held at Ajou University in Tashkent in cooperation with the Department of Preschool and School Education of Tashkent.
Olympiad in Mathematics (in English) were conducted among 11th grade students of secondary schools.
The winners of the Olympiad will be awarded with diplomas and valuable gifts, and given the right to enter Ajou University in Tashkent on a privileged basis.