The "VOLUNTEERS" team in Ajou University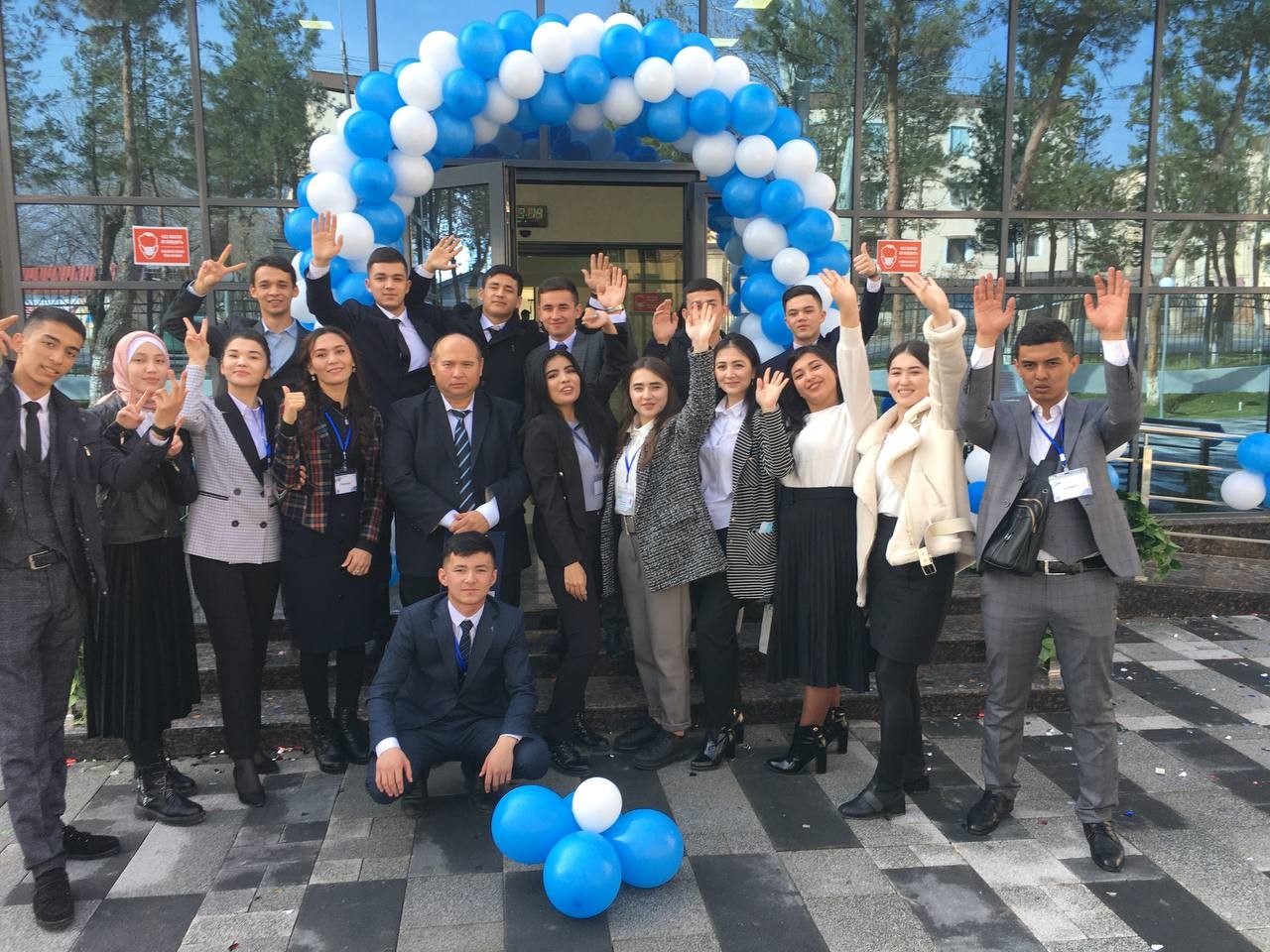 Ajou University, which has become our second home, has another small family in our large family: The Volunteers. This team is a very friendly team, which includes students from all faculties of our university. The history of this team started from the meeting a week before. "The Opening Ceremony" of our university. A week before the "Opening Ceremony" of the university, all volunteers were invited to prepare and take part for the opening ceremony.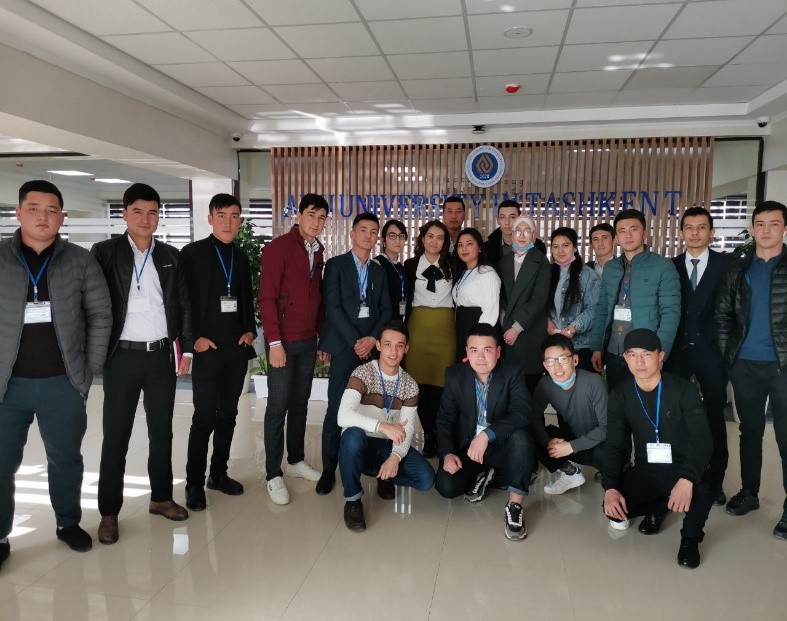 Miss Yulduz is a person who made us actively participate in this holiday and lead us in all areas. With the help of this woman we are now among the volunteers. It was preparation. At first per student who came still did not know each other at all. But on this short period of time, it has become very easy for students who come to a new university with new ideas, new proposals to find common ground with each other. In addition to touring the University on the first day of their stay, the students had opportunity to talk with our rector Mr. Muratov Gayrat Azatovich. From the first day, our rector encouraged the students in such a way that hearing their words made us even more enthusiastic.
Of course, I was in the same team. We worked very hard to make opening ceremony flawless, each of us was required to work hard, moved and be active. Of course, we, students did not only do all work ourselves, we had leaders who helped us closely and supported us in any situation. They are Bonu Mamadaliyeva, Aziza Mirmakhmudova and Mr. Valijon. But there is another person who inspired us, he is a fantastic person, we had a lot of shortcomings, he is our vice-rector Mr. Bahodir.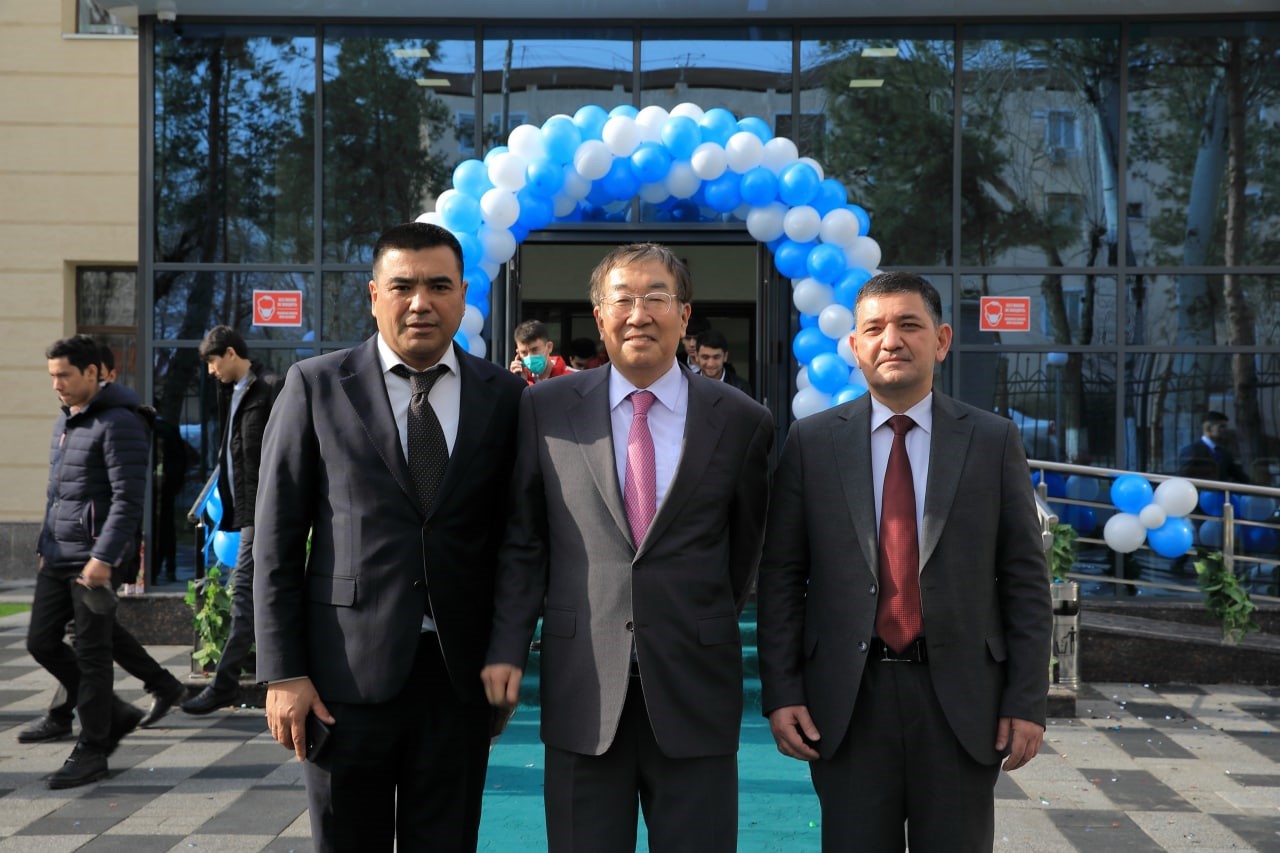 We all are formed such a big family that none of us was stranger to each other. We all prepared for the Opening Ceremony, where every day was a very important issue.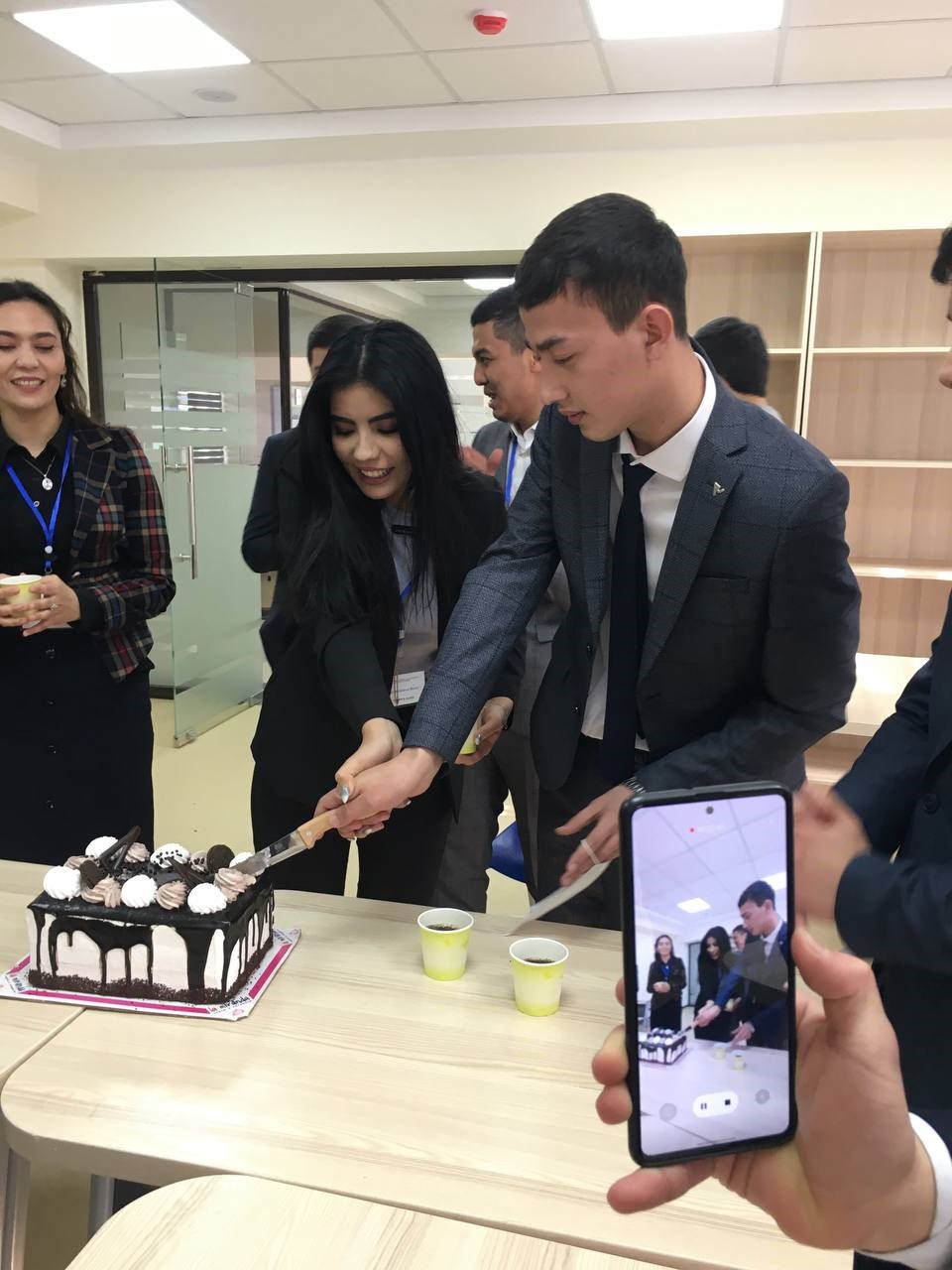 Everything was planned, from our fresh students to the person welcoming the guests. When the day of the opening ceremony came (February, 1, 2021) everyone was excited. After all, we were students, we had a lifelong dream to feel such a wonderful feeling. On the day of the opening ceremony, everyone started their work diligently. Our beginners took their places,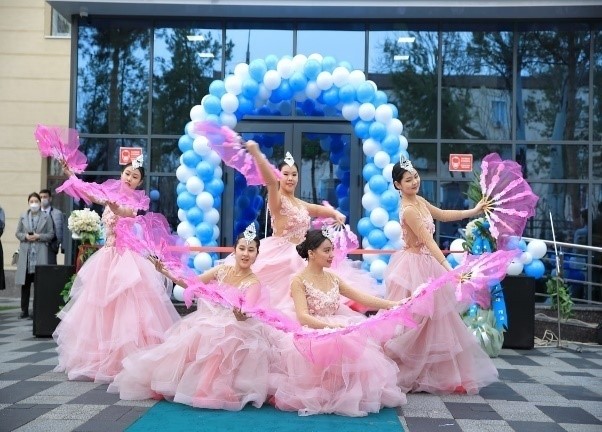 those who waited for the flag took their places, our beautiful girls who took out scissors in national costumes took their places, and our students who took our dear guests took their places. Our historic day marked the beginning of the historic moments of our Ajou University and this day has been sealed in history.The ceremony went well as we expected.The military orchestra performed a wonderful melodies and Korean national dances were performed.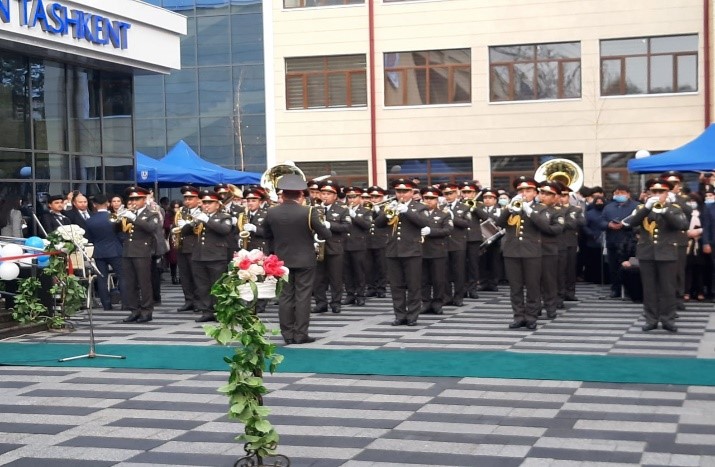 We brightened the faces of all who believed in us and thanked us. We are happy to be the face of our University on this historic day. Now the ranks of the Volunteers have expanded. We will definitely add to our family those who wish to join us, and we will fight for the reputation of our university at any event, we will actively participate in every event because we will justify the trust placed in us in the end. I must say that we warmly welcome those who want tao join our family. It's not over yet, everything has just started, we still have great things to do……
We are proud to be part of such leaders!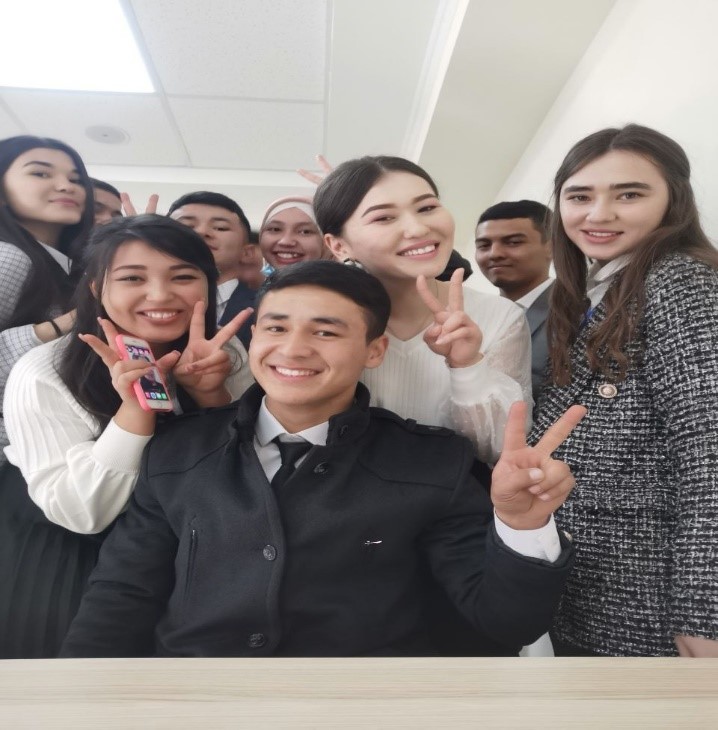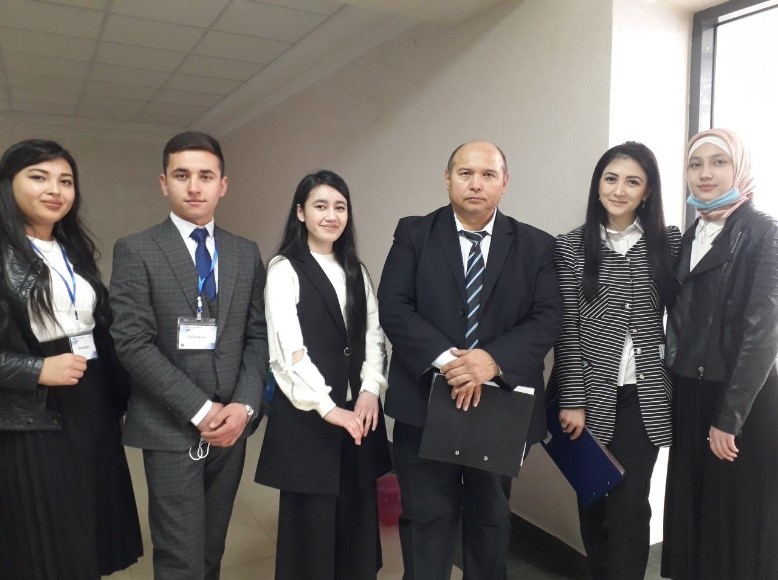 Editor: Uralova Zebiniso Nodir kizi
Group: Civil system 101
Student, Ajou University in Tashkent