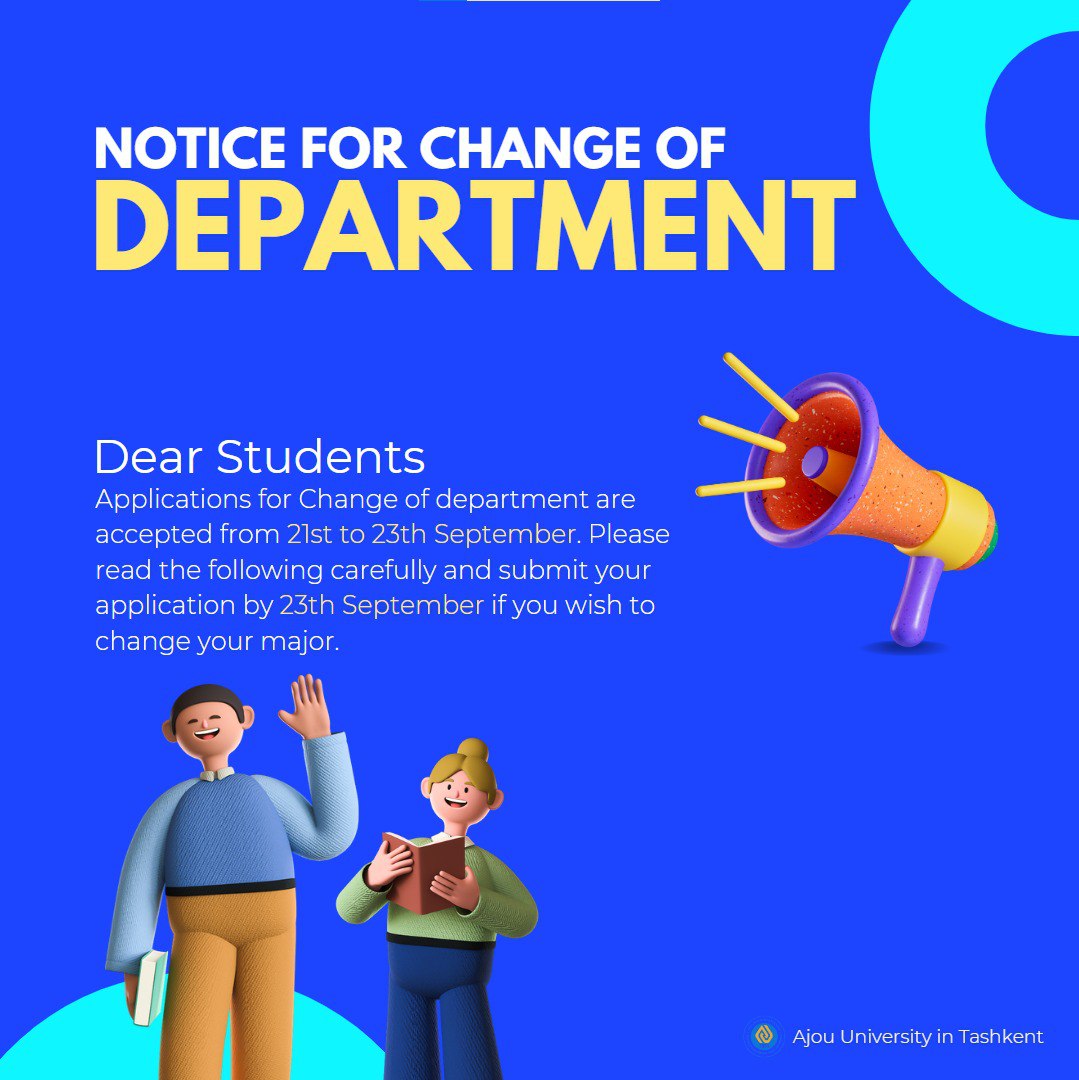 Notice for Change of Department 
Notice for Change of Department
Eligibility
‧ AUT second-year course, who have completed the first-year curriculum.
‧ Cumulative GPA 3.0 or higher
Limit of Quota
‧ Up to 3 students per department (Current department) can be approved for change of department.
Selection Method
‧ Grades and interview by deans of each department.
Limit of change of students
‧ Students can change department only once during university. Once approval of permission of change of department, it cannot be cancelled.
Graduation requirement
‧ Students should complete all the required courses which are need for graduation in new department. Graduation may be delayed if not completed within four years. In this case, even scholarship students must study more semester at their own expense.
Application Process
‧ Making application form attached to Nishanova Guzal (Academic Affairs (until Sep 23th)